Thailand's "Rose of the North" is a cultural and natural wonderland with ethnic diversity, a multitude of attractions and welcoming hospitality.
Chiang Mai literally means "new city" and has retained the name despite celebrating its 700th anniversary in 1996. King Meng Rai the Great founded the city as the capital of the Lanna Kingdom on Thursday, April 12 1296 around the same time as the establishment of the Sukhothai Kingdom. King Meng Rai even conferred with his friends, King Ramkhamhaeng of Sukhothai and King Ngam Muang of Phayao before choosing the site where the capital of the Lanna Kingdom was to be founded. Henceforth, Chiang Mai not only became the capital and cultural core of the Lanna Kingdom, it was also to be the center of Buddhism in northern Thailand. King Meng Rai himself was a very religious leader who even founded many of the city's temples that remain important to this day.
Chiang Mai is one of the few places in Thailand where it is possible to experience both historical and modern Thai culture coexisting side by side: the city features centuries-old pagodas and temples next to modern convenience stores and boutique hotels. This dichotomy is best appreciated within the moat-encircled old city, which retains much of the fortified wall that once protected the city center as well as the four main gates that provided access to the former Lanna capital city. Strangely, for many years tourists had mistaken Chiang Mai simply as the base from which they could plan trekking and rafting trips to hill tribe villages and explore other provinces.
Once in Chiang Mai, however, tourists are surprised by the fact that there are so many things to discover other than its beautiful and historic temples. Intriguing diversity among ethnic tribes, a number of elephant camps, many cooking and massage schools, numerous outdoor activities, a variety of handicrafts workshops, various cultural performances, and breathtaking scenery make Chiang Mai one of Asia's most attractive tourist destinations. The phrase "a day in Chiang Mai is enough to see things around town" was once a common expression. Today, two weeks in Chiang Mai may not be long enough for travelers to experience all that Chiang Mai has to offer.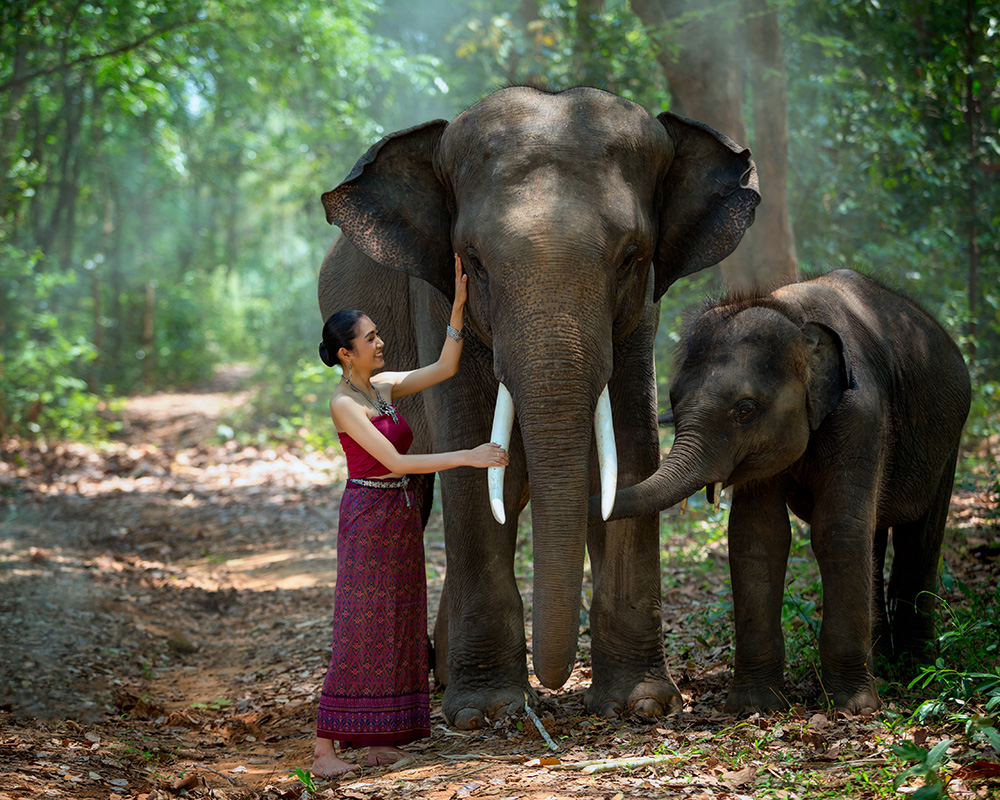 With beautiful nature blended with Lanna Culture and colors of contemporary perfectly Chiang Mai is, therefore, a province that has many tourists, both Thai and foreigners, come in many millions each year. Popular tourist activities in Chiang Mai include worshipping the Phra That Doi Suthep, which is an important Landmark of Chiang Mai people. Experience the local way of life and shop for stylish handmade products at Thapae Walking Street. Visit various species of plants at the Queen Sirikit botanical Garden and Rajapruek Royal Park. Do not miss to shop art products, taste local CUISINE and see cultures on Nimmanhaemin Road. In addition, nature and mountain tours are another activity that should not be missed when visiting Chiang Mai, whether stepping on the highest point of Thailand at the top of Doi Inthanon. Absorb the beauty of the rice fields, feel the Cool breeze while watching the giant tiger flower at Doi Ang Khang. Experience Ecotourism HomeStay in Mae Kampong and visit Hmong villages in Doi Pui and many more.